Break A Leg!
"Theatre exists only because it is overwhelming, because its acting is astonishing." -Robert Cohen.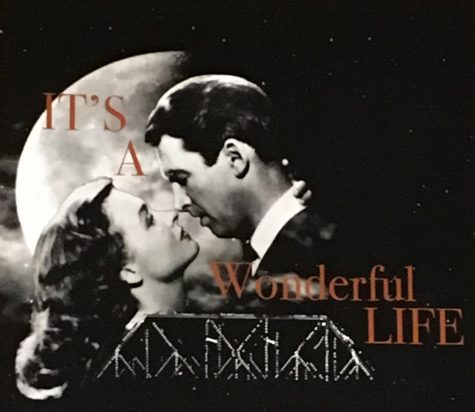 Opening night is coming up quick for the school's fall drama, It's A Wonderful Life. Starring Daniel Korzen as George Bailey, Kelly Belarmino as Mary Bailey, and Tafari Dempster as Clarence, the show is bound to be spectacular.
After George Bailey wishes he had never been born, an angel named Clarence is sent down from Heaven to help George. Clarence grants George his devastating wish, showing him how many lives he has impacted and how different they would be if he were never there.
When asked about his thoughts of the production, Tafari (Clarence) states, "It's been an amazing experience. I am very excited for the show." Kelly (Mary), when asked the same question, responded, "Even though we faced some obstacles we pulled through, we really worked as a team and as a cast, we bonded and it's going to be a great show because it's a wonderful life."
The three performances are on Friday, November 17 at 8pm and Saturday, November 18 at 2pm and 8pm. Tickets are being sold at the door for $10 per ticket.
What better way to start the holiday season than with the Whippany Park Drama Production!