Another Year, Another iPhone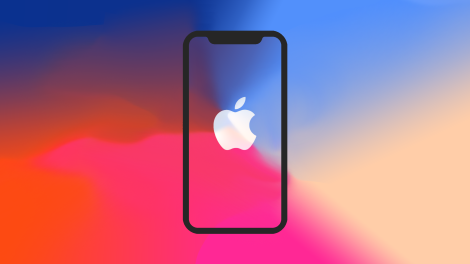 The brand-new iPhone X was announced by Apple on September 12, along with the iPhone 8 and 8+ at Apple's annual WWDC event. Lines were around the corner at Apple stores all across the globe on November 3rd with people trying to buy their very own iPhone X.
Starting at an astounding $999, the iPhone X was priced extremely high, but people bought them anyway. Some customers very much enjoy their new iPhone while others want to return theirs. Jake Swearingen, with Select All, says, "I loved the phone but not enough to spend this much money on it." This is the same opinion as many other people who have bought the new iPhone. The opposite side of that argument is, obviously, customers loving their new devices. Gabrielle Joffie, from her blog Round the Way Girl, says, "I love, love, love Apple devices!" So, as you can clearly see, there are two sides to this debate over Apple.
But, enough about bloggers opinions, let's get down to the specifications. The dimensions of the new iPhone X are 5.65in x 2.79in x 0.30 in, and the phone has a weight of 6.14 ounces. The phone comes in two colors, Space Gray and Silver, and it has a capacity of either 64GB or 256GB. The new all-screen OLED Multi-Touch display allows for a 5.8" Super Retina HD display. The real thriller is the brand new Face ID. This allows users to unlock their phones with their face and new messages called an "Animoji". These were only some of the features of the iPhone X, to read more about it click on the following link: https://www.apple.com/iphone-x/specs/.
Apple has been pretty consistent with releasing a new device every year, but this year, Apple users are getting a big surprise. Both the iPhone 8 and 8+ were announced alongside the iPhone X and now, speculation and rumors have surfaced about two, yes two, brand-new iPhones: the iPhone 9 and the iPhone SE 2. Both are expected to be released sometime in early 2018, but nothing is known for sure yet.
Well, I've made up my mind but have you? Do you think the iPhone X is too expensive? Is it worth returning right away? Will the iPhone 9 and SE 2 be released? Just remember, there's always next year.