Unexpected Troubles with Ticketmaster: Taylor Swift's Album Release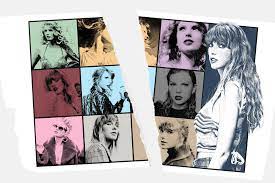 October 21st: 12:00 a.m. Midnights releases. 
In the coming weeks, Taylor Swift would go on to break 73 world records with the release of her 10th studio album, Midnights. Not only did she surpass Drake with the most streamed album in a day on Spotify, but her song Anti-Hero debuted as #1 in 14 countries. 
The Midnights fanfare does not end here though. Swift went on to release two music videos, with a combined watch count of 90 million views. 
A tour was inevitable, even expected. But what was not expected was 14 million people on one very unprepared website. 
As Swift announced her "Eras Tour" that will be hosted through 2023, fans pounced at the opportunity to see her live. After all, there had been four albums released since she last toured and fans were antsy for live shows. 
Ticketmaster, the chosen interface for US ticket sales, grossly underestimated her fans. A presale system, that released blocks of seats early, was implemented to give early access to a limited number of people. Ticketmaster's website was prepared for 1.5 million users at once. Instead, they were faced with the equivalent of the entire population of Ireland and Greece combined. 
Some scored tickets; but for the vast majority, there was only disappointment to come. Ticketmaster, to the dismay of not only fans but also lawmakers, failed at its one basic duty. The interface crashed, glitched, and miscalculated how many tickets there were. Many waited hours in line only to find that the inventory had completely run out. And this was just the presale. The company claims that they had an "unprecedented" demand and acted as if this was an unexpected occurrence. 
The only issue with this was, Swift's presale system was set up so this wouldn't happen. Codes were sent out to fans who registered, this number was in the millions. Ticketmaster knowingly verified this number of people, yet was not prepared when game time arrived. 
In the following days, the problem was amplified when general admission ticket sales were completely canceled. Not only had all tickets been sold prematurely, but Ticketmaster also could not house that many users again. 
Not only fans and Twitter users were angered by these problems, as Senators in many states have also highlighted the larger implications of this debacle. 
Ticketmaster as a company is in hot water, being threatened with consumer protection violations by lawmakers across the country. 
Here's how this whole thing works: 
Antitrust laws are in place to keep markets free and open. They are preventative measures to maintain competition between companies and low prices, therefore benefiting consumers. As Ticketmaster has monopolized sales in the past few years, competitors such as StubHub are no longer a threat. With this new dominant market position, Ticketmaster has no one checking what they price their tickets at, seeing as there isn't a reputable company with cheaper products. They also have no incentive to develop their interface or adapt it to demand. Ticketmaster is operating within the mindset that, "Since no one can beat us, we can sit back and relax." 
The Tennessee Attorney General, as well as Rhode Island lawmakers, are not letting this go however. Many are reviewing whether this Ticketmaster situation really does violate antitrust laws and if so, what the repercussions will be. 
Chances are, however, they will not be held accountable. In the past, Pearl Jam, at the height of their career, attempted to sue Ticketmaster for something similar. Fans and the band members themselves were upset that the company charged extremely high service fees on tickets. After an antitrust law complaint and investigation, Ticketmaster faced no consequences. 
Even artists today are afflicted. Ticket sale sites and venues have taken an extremely high cut from sales. Artists such as Lorde have explained that touring is no longer economically sustainable. While concerts used to make musicians most of their revenue, some are even losing money from it today. Inflation, travel fees, and other things do have a hand to play in this dynamic. Much of this can still be traced back to the interfaces that facilitate live shows. Once again, Ticketmaster. 
So, what is there to do? 
As lawmakers try to take down Ticketmaster for various violations, and fans resist website failures, there must be a better way to attend live shows. 
It's clear that Ticketmaster isn't going anywhere in the ticket sales market, however, advancements in consumer rights can be improved. If an interface that can properly accommodate consumers and accurate sales estimations could be made, there wouldn't be an issue on the fans' end of things. Of course, it isn't that simple, but with such a big artist like Taylor Swift, one would expect a more efficient system.