Return of the Winter Formal
Just in time for the holidays, Whippany Park High School is hosting its annual Winter Formal! The Winter Formal is a joyous and riveting celebration that provides food, music, and plenty of fun. It's a great opportunity to grab a friend and jam out, whilst being dressed in the most fashionable clothing.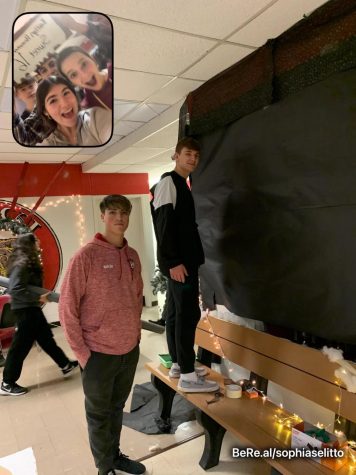 According to Student Council approximations, roughly 450 tickets were sold out of the little less than 600 students at Whippany Park. Upon arriving, grades from freshmen to seniors were impressed by the 400 wing, gymnasium, and cafeteria's transformation into a winter wonderland. Even though part of the gym floor was under construction, it was hardly noticeable with the excellent decorations. There was plenty of food for everyone, along with tables to eat at and a coat storage area run by the teachers. The food was donated by the various grades, and together the whole school chipped in to make an unforgettable night. WPHS's first winter formal in two years went amazing, and we hope to have an even better one next year.