Who Could Hate Love?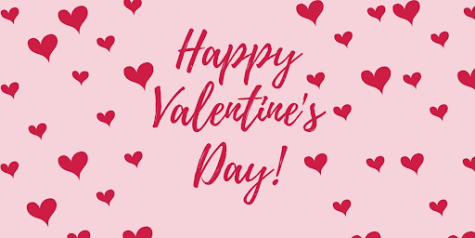 When February 14th rolls around, the upsurge of differing opinions births controversy over the question: is Valentine's Day an unnecessary holiday? With the specific definition being, "the celebration of love and affection", critics of Valentine's Day emphasize the amount of pressure couples may feel, taking away from the true "celebration" aspect. Also, some argue that devoting a day to couples is excessive and that we could do without this holiday. Simply put, they find this celebration to be an annoyance.
However, I don't find anything really "negative" about the concept, or the celebration of "love", for that matter. In my opinion, the harsh backlash that it receives is unneeded and somewhat redundant. Although Valentine's Day may give off a "materialistic pressure", I believe that this might be a societal issue, rather than the holiday itself. With the day revolving around couples, a lot of factors contributing to "pressure" come about, which I find avoidable, and therefore taking away from the whole point of Valentine's Day. 
After a dark and dreary January, I see it as an uplifting atmosphere to celebrate love in the world, even if you aren't in a relationship yourself. Hanging out with friends for "Galentine's Day", or simply getting Valentine's Day nails makes the holiday enjoyable and special, without the relationship aspect. The color scheme of pinks, reds, purples, and whites resonates with an uplifting atmosphere that carries us all into the warmer months. The celebration of love for one another doesn't deserve the backlash it receives, since it can be made into a positive concept if the positives are focused on.