The Whippany Polar Express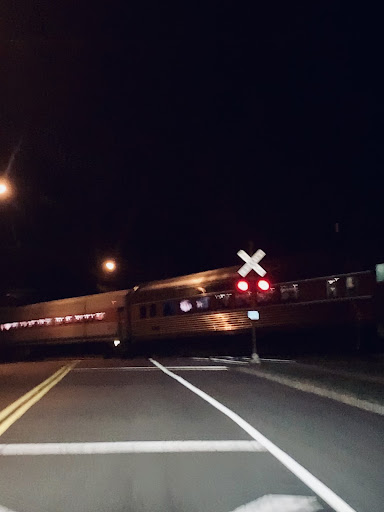 Have you ever watched the Polar Express and dreamed of being on the famous train?  The Whippany, NJ Polar Express train ride is perfect for you!  The train is located at the Whippany Railway Museum in New Jersey.
Actors from New York travel to NJ and perform on the train, just like in the movies.  The magical ride is welcome to children and adults of all ages.  The actors sing, dance, and give out hot chocolate and treats for every passenger.  While enjoying the hustle and bustle of the performance, the ride takes you through Whippany which lasts about an hour.  
To make the ride even more whimsical, the train is lit up with bright colorful lights on the inside.  So, if you're driving through town, and are stopped by the train, do not be alarmed by the bright and flashing lights seen aboard.
Are masks required on the train?  According to the Whippany, NJ Polar Express train ride website, masks are recommended and should be worn throughout the duration of the ride, except when you are eating and drinking.  
To find out more information about the exhilarating ride, you can visit the website.  If you are looking for a fun night out with friends or family, book tickets for the Polar Express.