WPHS Music Program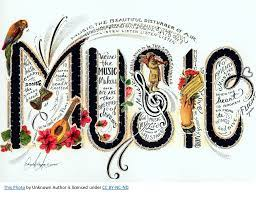 Ever consider signing up for music? It should not be considered, it should be done! Our Whippany Park Music Program can't get any better than it already is. After interviewing Mr. Limey, it is clarified how the Whippany Park music program is something to consider. 
The highlights behind Mr. Limey's educational background are one to take into consideration; he has a Bachelor's degree from Westminster Choir College and is currently working on a Master's degree from Berklee. The reasoning behind his career choice is that "music was his absolute passion and is why he has been involved with music for 25 years!"
Mr. Limey's ideal classroom atmosphere is one to take into consideration as well.  "It is relaxed, calm, personable and a safe space for students" as well. It is safe to say that his classroom is far more different from other classrooms in the school. Mr. Limey is also all about encouraging students, and for some students, they do not play an instrument or get involved in the music program because it is either too difficult or they simply do not believe they could. Mr. Limey strongly encourages and supports students to try out music and believes that anybody could perform music. 
A final point of how getting involved in the Whippany Park music program is a well-thought-out decision is because the lesson planning in music is a daily routine in the classroom and simple as well. Whilst being flexible, he thinks through the day, which is "more of units" and also knows how every day is different. This shows how the music program is not only great but also has a great teacher as well! Effective and flexible teachers are essential in music because it shows that they can balance multiple responsibilities at once while teaching students and making them feel accomplished and appreciated.
Overall, signing up and getting involved in music at Whippany Park is definitely one well-rounded and an exercise of good judgment. Music brings people together–music develops a sense of community in this building—to bring students, parents, families, and teachers together and by doing that, "music every day brings people together to get them aware of each other." One way of how music shows a sense of community is from attending concerts, or musical shows or activities as well. But in the end, "music connects all of us, so it naturally happens."