Billboard Music Awards During a Pandemic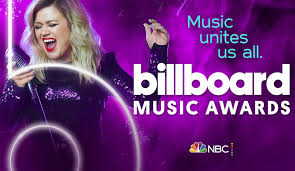 The Billboard Music Awards is an annual celebration of music. It is a night where world class artists come together, receive awards, and perform live. This year of course was a little bit different for this night, just like every other indoor event. It would not have been safe to have this ceremony with normal procedures during a pandemic, so it had to follow guidelines and restrictions to ensure the safety of everyone attending.
Hosted by Kelly Clarkson, the Billboard Music Awards happened on October 14 at Dolby Theatre in Los Angeles, California. Due to the pandemic, this event had no audience other than the celebrities who were nominated and there were limited paparazzi at the red carpet. Some celebrities, such as Harry Styles, couldn't make it to the event because of international travel. Those who couldn't make it to the show called in when receiving their awards.
The award show was aired on NBC and Hulu's live television program at 8:00pm and lasted until 11:00pm. There were performances from
many well known celebrities such as Alicia Keys, Demi Lovato, John Legend, BTS, and Post Malone. Many awards went out to many well deserving musicians as well. Post Malone won the award for top artist of 2020 and Billie Eilish won the award for top new artist. Billie Eilish and Post Malone also won the awards for top male and female artist, and the Jonas Brothers won the award for top duo/ group of 2020. Although this year's Billboard Music Festival was much different than any other year, it was still a very successful night with many appearances and viewers watching from home.