The Bolivian Election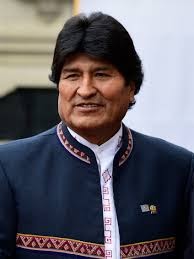 On October 20th, the president of Bolivia, Evo Morales, won the election with a 10.6% lead over his opponent (this margin is critical because a candidate needs a lead of 10% or more to avoid run-off elections). A day after Morales won the election, the Organization of American States (OAS) released an audit highlighting discrepancies between Morales's polling numbers. During the last hour of voting, Morales went from a 7% lead to a 10% one. This spike incited allegations of election fraud and protests began calling for his resignation. 
A closer analysis into the audit, however, would reveal a logical explanation for the rapid increase in margin. The audit was investigating the discrepancy in numbers given by the "quick count"; this is merely a sample from all the polling stations, not the actual legal count. Furthermore, the last samples the quick count took from were all from Morales-supporting districts. Morales, the first indigenous leader of Bolivia, reasonably has most of his base rooted in indigenous and rural communities; these groups are fairly isolated from the rest of society, so it took longer for their votes for Morales, to be reported. 
 Even with the OAS report, anti-Morales protests only grew and began targeting members of Morales's party. In response, Morales called for re-elections to appease the protestors. However, the Bolivian military and police backed the violent protests and forced Morales to resign. While western media outlets have painted his resignation as a "win for democracy," it's entirely the opposite. Even if one still believes election fraud did occur in the Bolivian election, what happened to Morales is unequivocally a coup and needs to be condemned as such.