Amazon Wants to Provide Internet all Over the World Through Satellites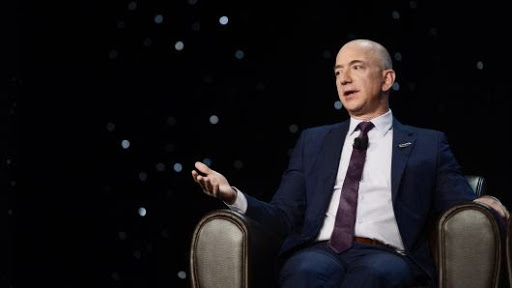 Amazon, Jeff Bezos' company, is working on Project Kuiper, which would put 3,236 satellites into orbit to provide high-speed internet to any point on the globe. However, Amazon has not revealed a timeline or even a set cost to fully deploy the network. This initial proposal is similar to at least four other companies building and launching high-speed internet satellites, especially that of Elon Musk's SpaceX.
Amazon's plan to launch thousands of internet satellites to connect billions of people around the world represents a serious and underappreciated arrival in the space business. ARK Invest analyst Sam Korus told CNBC that, "global internet is a huge opportunity, especially for someone like Amazon with cloud services." Industry executives say that Amazon's satellite plan "could be revolutionary."  More than a dozen space industry executives are either considering partnerships or competition with Bezos' space ventures. These executives have experience across the entire supply chain of the space business – from building rockets to operating satellites and everything in between.
Not all parts of the world have internet; by providing this service, the globalized economy will grow, and globalization—the interconnectedness of the world—will further spread. There is a clear motive for Amazon, as well. If everyone is able to access the internet, the market for e-commerce stores such as Amazon) doubles. With a larger market, Amazon can even create new businesses that will be sure to thrive. Launching satellites, even though costly at first, seems like a good idea to acquire for four billion new customers. Bezos' plan is a win-win – more money for his company and more resources for the underdeveloped parts of the world.