Blood Drive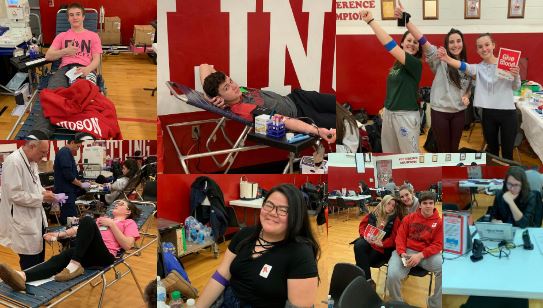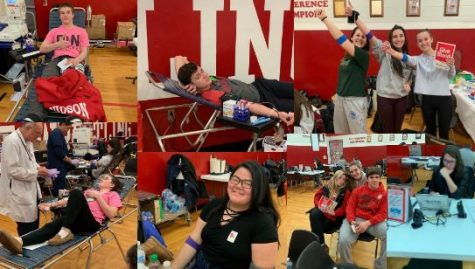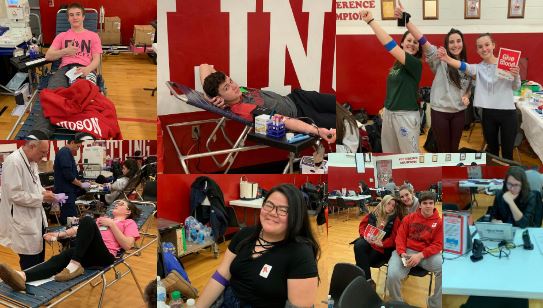 On Friday, March 8, Whippany Park High School had their annual blood drive. It was a great turn out from both students and faculty. In fact, this year we saw the most participants in school history. Hopefully, that number just keeps going up in the years to come!
Each donor gave one pint of blood that is used to save up to three lives. Natalie Campbell, a junior who donated blood, states "I was nervous at first because it was my first time doing this, but it made me feel good to know that I was saving lives." After the fact, Natalie felt relieved and was much less nervous.
I also donated blood and it made me feel really good knowing that I was doing my part in saving people's lives just by sitting in a chair for five minutes and allowing my blood to be drawn. I'm not going to lie I was a little nervous at first, just like Natalie, because I didn't know how I was going to feel afterwards. After drinking apple juice and munching on Oreos, I felt all set to finish tackling my day. Carly Knauss, a senior at Whippany Park, expressed, "In my opinion, the blood drive was an eye-opening and humbling experience. I was able to give to sick people, and that experience is touching. It made me feel lucky to be healthy and proud of the community I live in to sponsor such an event." With such positive feedback and the the notion that we are saving lives, the 2019 blood drive was a huge success. Hopefully the outcome of next year's blood drive is just as amazing! Thank you to everyone that participated. You truly made a difference!