Super Bowl LIII: Definitely Record-Breaking for the Patriots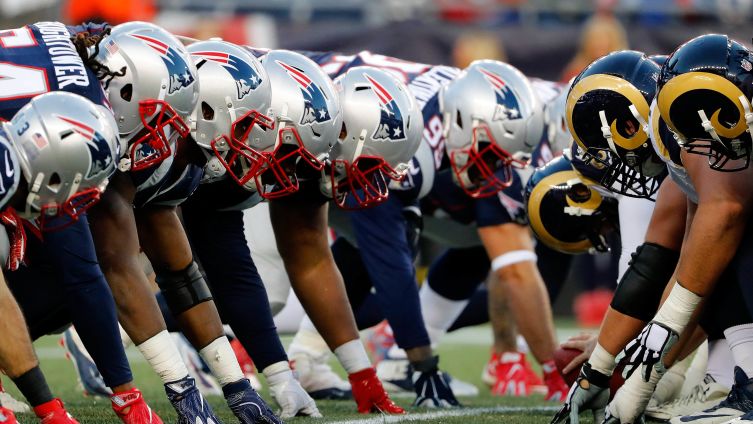 On Sunday, February 2, the Mercedes-Benz Stadium in Atlanta is hosting probably the most popular American football event of the year: Super Bowl LIII with the New England Patriots versus the Los Angeles Rams. Formerly based in St. Louis, Missouri, the Rams lost to the Patriots in Super Bowl XXXVI in 2002. Altogether, the Rams have played 3 Super Bowls, winning one. On the other hand, the Patriots have been in 10 Super Bowls, winning 5.
Whether the Patriots win or lose, they'll break a few records. If they defeat the Rams, the Patriots will win their 6th Super Bowl, tying with the Pittsburgh Steelers for most wins. In addition, Tom Brady will surpass Peyton Manning as the oldest quarterback to win the Super Bowl. Now, if the Patriots lose, they'll still break another record. After their loss to the Eagles in Super Bowl LII, the Patriots tied with the Denver Broncos for most Super Bowl losses, each having five. If the Patriots lose against the Rams, they'll break the tie and officially have the most losses, with six.
On Sunday, whether the Patriots or Rams win, both teams won't go down without a fight. Tune in to CBS to see who will succeed and win the cherished Lombardi Trophy!
Update: 2/5/19
New records were broken during Super Bowl LIII  that were uncalled for. The Patriots have won the lowest-scoring Super Bowl of all time. It was also the first time someone missed a field goal in the Mercedes-Benz Stadium. In addition, there has never not been a touchdown in the first three-quarters of the big game until now. Congratulations to the New England Patriots and their quarterback, Tom Brady, who is definitely not retiring after this game. Now he has to use his other hand for his sixth ring!