The 2019 Academy Awards: Netflix and superhero movies up for Best Picture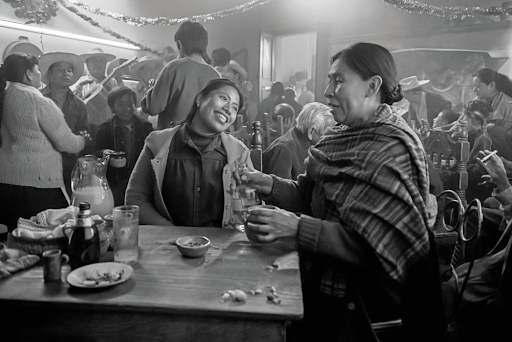 Brandon Sosa, Guest Writer
March 12, 2019
The 2019 Academy Awards nominations are arguably the most diverse we have ever seen with the Oscars. In fact, one of the Best Picture nominations includes the first-ever-nominated superhero movie, Black Panther. It is uncommon for superhero movies to receive attention from the Academy; however, this movie has particularly sparked a lot of Oscar buzz. The Academy has recognized the film for its mostly all Black cast and its incorporation of African culture from different tribes.
This year's nominations also include the first Indigenous woman to be Oscar-nominated for a lead role–Yalitza Aparicio in Roma. Roma is a black-and-white Netflix film that focuses on an indigenous nanny during the political turmoil in Mexico during the 1970s. In other news, the Academy has given Spike Lee his first Best Director nomination for BlacKkKlansman. This nomination has been expected from film lovers––especially after Lee failed to score a nomination for his direction in Do the Right Thing, a film covering racial topics that many believe the Academy had controversially ignored.
Four out of eight of the Best Picture nominations this year focus on ethnic stories and include people of color in their lead roles. This year's award show is highly anticipated and the media is left wondering: While the Academy has celebrated these diverse stories, will it honor them?